Have you checked out my new blog? Could Maternal Instinct Be Our Achilles Heel?
I am back on or trying to. You know how it is. Life can be relentless. One thing after another. You think you are almost caught up and then boom! Something new pops up. Well today! I am the something new! I can say that since I have just had a birthday and I REFUSE to age. I will stay young and youthful and even if I feel like shit, I will look amazing. As amazing as I can be! I may need some assistance in that department but for those of you who know me, you know I will be the first to point it out and brag about what I have done and how extraordinary I feel. I will never understand those who deny. In particular those that are obviously not telling the truth. I mean we aren't blind. Give everybody some credit!
If you are thinking about the holidays, I am so sorry about that BUT if you must and are feeling the pressure, I want to invite you to buy as many of my Christmas tank tops www.theassgirl.com as you can stuff in Santa's suit. I also want to point out that if you would like one in a tee or a men's v neck or a unisex, please just include that with your order. I am always willing to work with my customers. If I didn't have you, I have nothing.
For More Frequent News  https://www.facebook.com/theassgirl/
MORE BIG NEWS
Did you watch my interview yet? Well here it is!!!  Please yourself!
I Am No Longer A Virgin … Cross Another Off My Bucket List

If you are interested in TheAssGirl appearing on your show and/or podcast, hosting your event or attending an event, please contact her assistant Chloe. In the subject line on email please put Attention Chloe
I am pleased to announce that I am now a distributor of an amazing product that has nothing to do with sex! Can you believe it?!!! It does make you feel good so it's along the same emotions. All about feeling good.
Are you not getting enough sleep? HIV positive? Arthritis? Parkinsons? Diabetic? ALS? Alzheimers? Problems with Focus and Clarity?
Would you like to brighten and even lighten your skin? Are you low on energy? Auto-immune problems?

Please click here! You have nothing to lose, everything to gain!
GUESS WHAT SHOW TheAssGirl SHIRTS MAKE AN APPEARANCE ON???  Episodes are available online at BravoTV!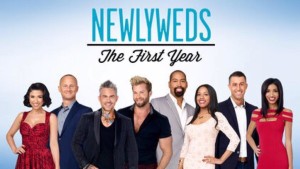 BTW.. Life can be complicated. I never want to be a part of that. If there are any questions you have or if you want to change a color or anything, please feel free to message me. If I can do it, I will! In the big scheme of things…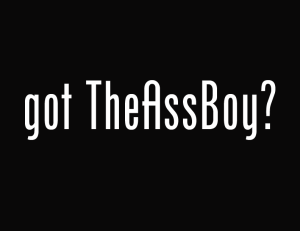 We all have those days or weeks where we just feel exhausted. Having to be a constant warrior can wear you down. The non-stop fighting, whether it is with your new neighbors who are judgmental as hell, or the idiotic assumptions of others, the government, even family. With the holidays approaching it is even worse. The one thing I like about myself is that it really doesn't take much to give me a boost. It could be my favorite song coming on or going to the doctors and finding out you have had the best boob job they have ever seen. Seriously! I was floating! I had wanted a consult because as much as I fight it, I am getting older. These silicone bags are heavy! I had to give up my gym membership at the beginning of the year and with no exercise, carrying these things around, sore back! I was curious about my options. I have had mine for atleast 15 years. I haven't had any problems with them. In Dr.Altman's office I took off my shirt (of course) and his face just lit up. I am serious! He called in the rest of his nurses. They were like,"Those are amazing!". I had been pretty tired, worn out, fighting government agencies but all of a sudden I was smiling. Can they take pictures? Of course! Different angles? No problem! Media Release? For sure I will. Dr.Altman refused to perform surgery on me. He said anything he would do would make me look worse and right now, he said, they are perfect. The best he's ever seen! Being stuck in traffic driving from Irvine on the 405 didn't even bother me. I was grinning ear to ear. I have the best boob job in the whole world. Okay, maybe I am exaggerating but I'm thinking a crown is in order. I've always wanted a crown. A sash! Yes, a sash.. Best Boobjob in the world!…(after some thought perhaps I should have taken a closer look at the media release? Nah!!!)
I spend a lot of time fighting for my kids rights, so I am a little familiar with it all. I am familiar with the bullying, the way people can look at someone and only see the differences. I see the assumptions, the idiotic justifications for why they feel the way they do and how it can affect our youth. It changes them. It shouldn't matter how you live your life. Are you happy? Do you still have hope for your future?  Many of our youth do not. The world hasn't caught up with that way of thinking but is making progress. I am doing all I can to shake shit up
A website for anyone who chooses to go outside the box. Transgender.. gay.. dominant.. submissive.. lesbians.. you name it. I want this to be the place for it. I plan on working on some new phrases that can express how you really feel. What you want the world to know and aren't afraid to say. I hate judgmental people. I hate the assumptions they make. I think that's why I have never let anyone dictate what I wear and lean more towards the provocative side. Why? Basically to show these people THEY DON'T  KNOW EVERYTHING! They need to be open to everyone and if they throw everything into that mix, I think they will be happier! Ya know? You will still of course be able to buy the great variety of products I have, Meat Inspector T-Shirt, or a Dirty Little Freak Tank Top? This is just a work in progress. I am a work in progress. We ALL are a work in progress. So Shop Now! Do you have a story about you or a friend who found a way through all of the bullshit? How you got there? If you do, I would like you to write about it. I will post on this site and possibly someone will read it and you will help them. It just might give them some hope.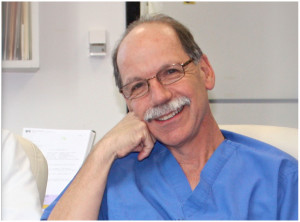 Donald Altman, M.D. has been practicing in Irvine, California since 1986. His primary focus is cosmetic surgery, as well as non-invasive rejuvenation treatments. The Irvine Plastic Surgery Center is a free standing outpatient ambulatory surgical facility dedicated exclusively to providing state of the art surgical care for plastic surgery patients. IPSC is certified by Medicare and The American Association for Accreditation of Ambulatory Surgery Facilities. The facility is kept in pristine condition and as such our surgical infection rate for the past 20 years has been close to zero. We were one of the first facilities in Orange County to introduce BIS monitoring. In addition to the multiple devices already in place to monitor our patients, this new state of the art device allows our anesthesiologist to follow patient levels of sedation with even further precision. The common patient concern about "waking up" during surgery goes from exceedingly rare to remote. Additionally, the anesthesiologist can avoid keeping the patient deeper than necessary during surgery. Fine tuning the level of patient sedation may mean giving less drugs for the patient, faster wake up in the recovery room, and less risk of PONV (post operative nausea and vomiting). Dr. Altman and his patients have been featured on six different programs for The Discovery Channel, The Learning Channel and Discovery Health Channel, since 1998.  Dr. Altman is a member of Allergan's National Educational Board for teaching the use of Botox. QUESTIONS??   16300 Sand Canyon Ave., Suite 1011, Penthouse, Irvine, CA 92618           1-949-727-3999