New Blogs!
Sexual Assault Equals Anti-Trump?
Eavesdrop on Women.. Real Conversations 

I'm taking a risk and going for it. I'm doing what I have thought was not possible and hoping it works
Bullying is everywhere. Everyone has had to deal with it one way or another in their life. For many it was traumatizing. It changed my two kids for life. For some, it leads to not feeling like there is anything left in the world to look forward to. We lose them and no one says a word. Is it shame? Embarrassment? I call it bullshit. I want to provide a safe place for those bullied, to be able to build trust again. I want them to see that they have a purpose, there is something to look forward to and how they can make a difference in an animal's life. Forge Onward Anti-Bullying Animal Rescue. A non-profit that isn't just a rescue for animals, it's for people too.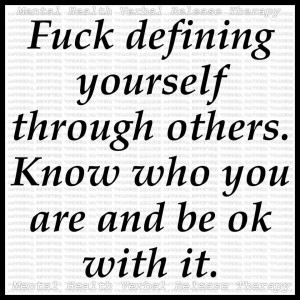 For more information please check out the page on TheAssGirl where I share a little more information about the rescue.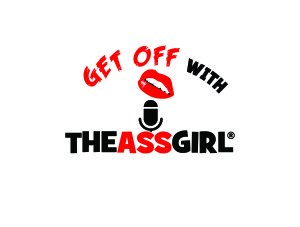 Currently looking for a sponsor for my UBN radio show..
TheAssGirl Sponsorship Package
Make sure to check  www.theassgirl.com There are even more products to love (and buy!) Please remember… I am always willing to work with my customers. If I didn't have you, I would have nothing
For More Frequent News  https://www.facebook.com/theassgirl/
MORE BIG NEWS Did you watch my interviews yet? Well they are!!!
Holli and Michael 2017 at Dash Radio
I Am No Longer A Virgin … Cross Another Off My Bucket List

  If you are interested in TheAssGirl appearing on your show and/or podcast, hosting your event or attending an event, please contact her assistant Chloe. In the subject line on email please put Attention Chloe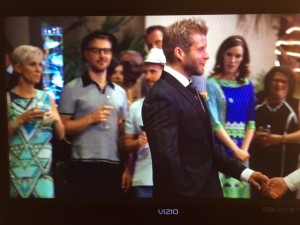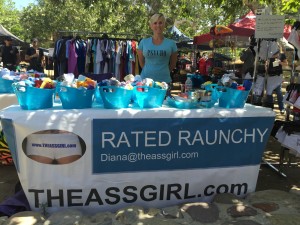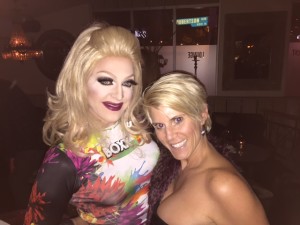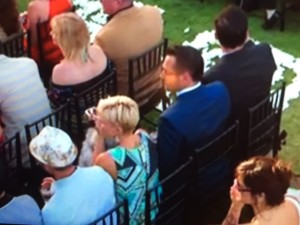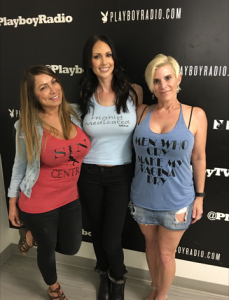 I am pleased to announce that I am now a distributor of an amazing product that has nothing to do with sex! Can you believe it?!!! It does make you feel good so it's along the same emotions. All about feeling good. Are you not getting enough sleep? HIV positive? Arthritis? Parkinsons? Diabetic? ALS? Alzheimers? Problems with Focus and Clarity? Would you like to brighten and even lighten your skin? Are you low on energy? Auto-immune problems?

  Please click here! You have nothing to lose, everything to gain!     GUESS WHAT SHOW TheAssGirl SHIRTS MAKE AN APPEARANCE ON???  Episodes are available online at BravoTV!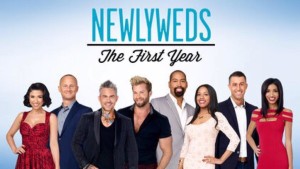 BTW.. Life can be complicated. I never want to be a part of that. If there are any questions you have or if you want to change a color or anything, please feel free to message me. If I can do it, I will! In the big scheme of things…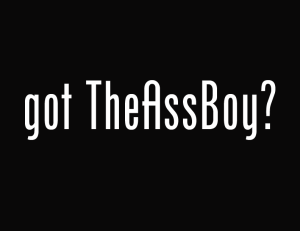 A website for anyone who chooses to go outside the box. Transgender.. gay.. dominant.. submissive.. lesbians.. you name it. I want this to be the place for it. I plan on working on some new phrases that can express how you really feel. What you want the world to know and aren't afraid to say. I hate judgmental people. I hate the assumptions they make. I think that's why I have never let anyone dictate what I wear and lean more towards the provocative side. Why? Basically to show these people THEY DON'T  KNOW EVERYTHING! They need to be open to everyone and if they throw everything into that mix, I think they will be happier! Ya know? You will still of course be able to buy the great variety of products I have, Meat Inspector T-Shirt, or a Dirty Little Freak Tank Top? This is just a work in progress. I am a work in progress. We ALL are a work in progress. So Shop Now! Do you have a story about you or a friend who found a way through all of the bullshit? How you got there? If you do, I would like you to write about it. I will post on this site and possibly someone will read it and you will help them. It just might give them some hope.