Six Million Dollar Man, Bionic Woman, Innocent? NOT!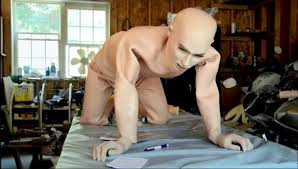 Did you love barbies when you were a little girl? Did you watch the Six Million Dollar Man and daydream about having those same abilities? Remember watching Six Million Dollar Man or Bionic Woman? It seemed innocent enough right? For Christmas one year I got the Bionic Woman doll and was ecstatic. It was exactly what I wanted. Remember when they fell in love? Every girl's fairy tale. Apparently, a few boys out there saw it as their dream fairy tale as well, and have fantasized about it for years. I don't think that what the parents had in mind!
If this is you, don't be concerned, you are not alone. There are many of you out there. The majority are men but usually at some point the women follow in their fetishes so they could get up there with you. They are just going to have to make some improvements in some areas. I fear watching the manbot thrust that it could lead to boredom for a woman. For gay men, it may not be an issue.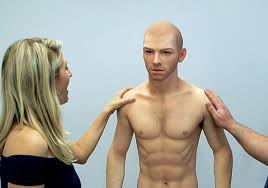 There are so many fetishes out there. You really can't be too surprised about this one. Just give many thanks to Doug Hines and Scott McLean. They are the inventors that are working hard to make this happen for you. Personally, I prefer Scott's work. They are very pretty. Doug focuses on love and matching up desires. No surprise that I choose the guy who focus' on how they will be in bed.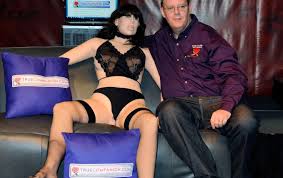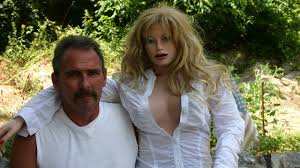 Can you guess which one is Doug and which one is Scott? Doug is with Roxi. Scott is hanging with Suzy. Now before you get hooked on them, there are a couple things you should know. Doug believes his will retail at approximately $6,000 each and Scott thinks his will go for $11,000 each. Yes! There is a big difference but it's important to know that Scott plans on having his with a face you can take off and change. In addition, his will be much easier to clean. Not that you have to worry about that one thing. No STDs with these ladies! Believe it or not, everyone interviewed about this fetish, used that as one of the positives of having sex with a robot.
They are not interested in having sex with appliances. It seems people think that (it never popped into my mind to worry about my toaster). One man who has had a hard life dealing with people said it started with looking at mannequins. They were so pretty. He said, "A lack of response was better than a negative response". Having been heart broken in the past, the ability to have a no strings attached relationship seemed pretty appealing. I guess that's true.
There are really two sides to this. For very lonely and unhappy people, this could be perfect. One guy in an interview pointed out that it would be cheaper than paying a shrink $100 per hour. Hmmm… That made me think. What is this really all about? Isn't a one night stand no strings attached? There is a catch of course. What these men also liked was that the sexbot would be all about pleasing them. They would never say no or argue. They won't leave them for someone else, someone richer, someone with a better car. There would be no heartbreak for them. No bad breakups. They could program the robot to know everything they like and everything they don't like. It could be programmed to just listen and then say, "I understand". Do you see where this is going? This "sexbot" is their ideal fantasy woman! (They probably voted for Trump). They want a woman who doesn't have a brain or opinion. They just want a hot looking chick who does everything they say and whose world revolves around them. They are the men I write about.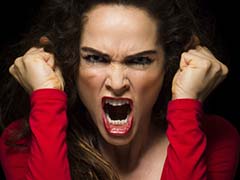 You know at least when the manbot comes out, the women who use it won't be using it to make it their bitch. In fact, if it were up to me, who cares if it even talks. Probably better that he doesn't. He would serve one purpose and if he couldn't make a home run, he would be kicked to the curb. Even a gay man would see it for what it is. They would probably want him to have the perfect body (definitely important) and be hot (of course) but our one thing we would both agree on… Ya.. Size matters. This is probably why women adore gay men so much. We have so much in common!